Case Study
Iconic Interiors
Case Study
A brand new eCommerce website for Iconic Interiors.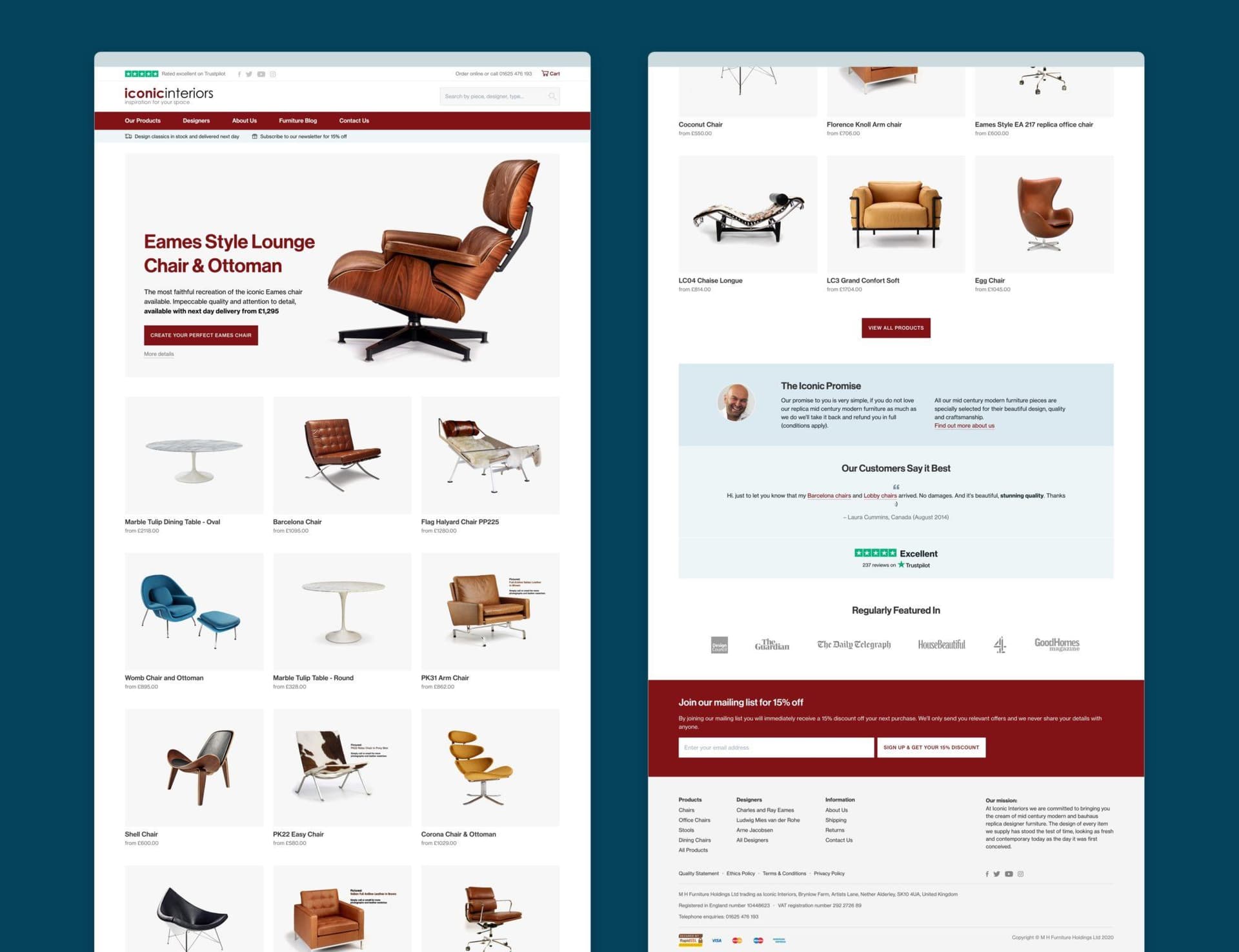 The Situation
Based out of England, Iconic Interiors specializes in midcentury modern replica designer furniture, offering carefully selected pieces known for their beautiful design, quality and craftsmanship. Looking to improve the website's performance, Iconic Interiors approached Good Work to rebuild its website from the ground up, focusing specifically on visual and technical improvements.
Our Approach
Iconic Interiors' website had experienced minimal updates since its launch, so one of the first challenges we addressed was transforming the website from non-responsive to responsive, allowing it to better interact with users regardless of screen size, platform, or orientation. With this in mind, we began the wireframing process for both desktop and mobile, incorporating additional design goals in this stage, such as adding value propositions, increasing focus on social proof, improving search, and better structuring product detail pages to provide more valuable information to consumers.
Once we completed the wireframe and visual design phases, it was time for development. One of the project goals was to optimize the website's performance from a technical standpoint, and we began by working through our technical SEO checklist. We also installed the SEOmatic plugin and imported existing metadata into the new website, ensuring the website retained the SEO value added up to that point while adding new functionality such as Twitter Cards tags and Facebook OpenGraph tags for social media.
One of the trickiest tasks was migrating content from an old CMS installation into Craft, and to simplify this process we wrote a custom import plugin to parse out single content fields into relevant Matrix blocks. This provided the same flexibility and control to Iconic Interiors' team while maintaining consistency and respecting the design parameters. During content migration it was important to retain existing URL structures for SEO purposes, so we ensured as few URL changes were made as possible, and relevant redirects were in place when changes were required.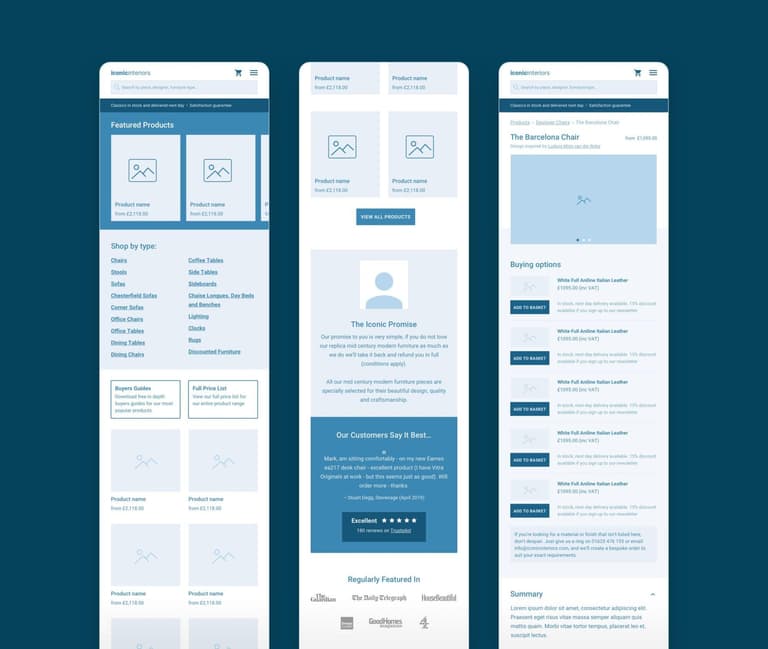 Ready to start your project?
Schedule a call and streamline your web project with our bulletproof development process.