Case Study
POSH Couture Rentals
Case Study
Developing POSH Couture Rentals' new website.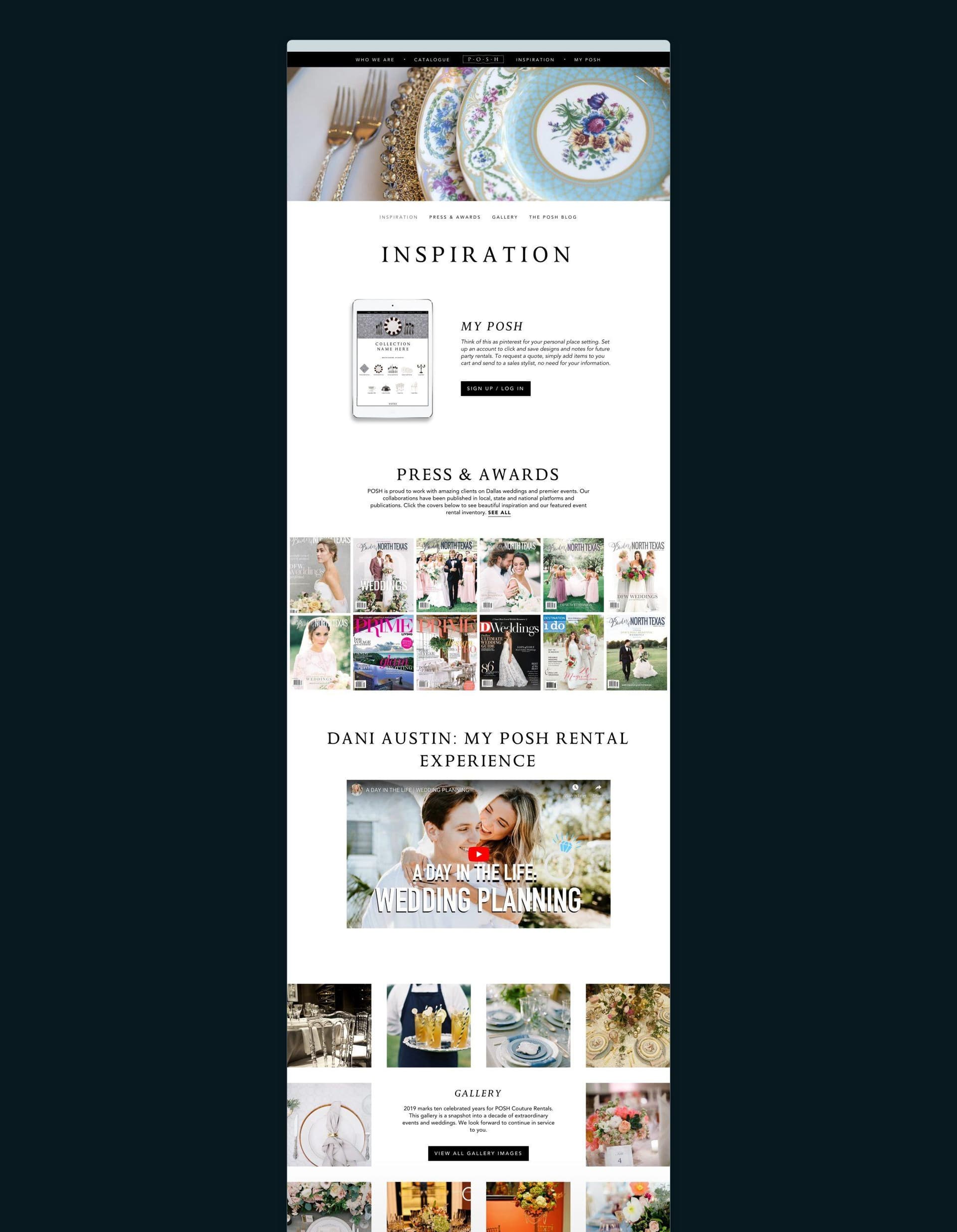 The Situation
POSH Couture Rentals is dedicated to providing clientele a customized, luxury boutique planning experience, offering the most distinguished brands in tabletop rentals that can't be found anywhere else. After completing a website redesign process, the team at POSH Couture Rentals was referred to us to assist in the development and launch of their new website.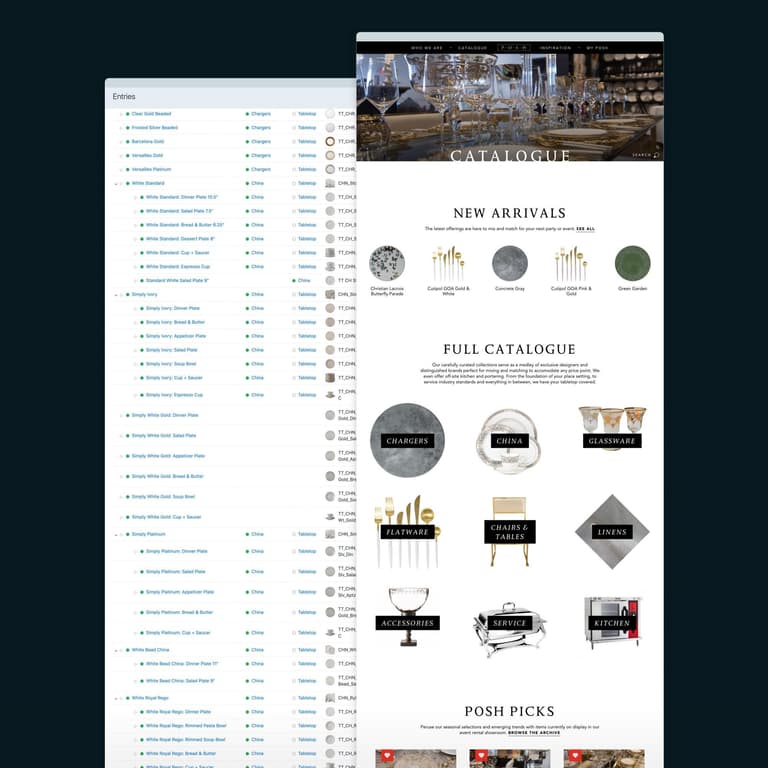 Our Approach

Due to the continually evolving nature of the event rental industry, our main challenge was creating a website that catered to client services, and developing tools to meet those needs that could be easily managed in the CMS. Once the design process was halfway completed, our team was brought in to help provide feedback in relation to functionality capabilities versus the proposed design. Once design files were approved, and before development began, the POSH team had thought of some new ideas for implementation that needed to be included in the development phase.
To remain as close as possible to our intended timeline, our team was able to take a nimble approach, using already completed design components to accomplish the new development needs. We created a 'Quick Cart' tool that allowed customers to submit items for estimates, as well as a customer portal that allowed users to save and/or share a collection of items. When working on projects that allow interactivity between the website and the user, typically new ideas are brought to the table before launch. To remain on schedule, we worked with POSH's team to create an extensive post-launch wish list that can be implemented in future phases to ensure the website remains competitive and continually meets its customer's needs.
When completing projects involving multiple/large teams, the key is remaining in constant communication to ensure we're meeting timeline goals, while also pivoting when necessary to implement additional features required for the initial launch. By prioritizing tasks and separating needs from wants, we were able to launch a client-friendly website that allows for easy growth over the long term.
Developed an extensive product catalog by utilizing an API to pull in the product list, while also creating a new content model that both reorganized the product data to best fit the new structure, and allowed easy management for the client within the CMS
Created a 'Quick List' to allow guests without accounts to select desired products and request pricing, while also constructing a 'Collections' feature to allow registered users the same abilities, while also being able to save their accounts for future viewing.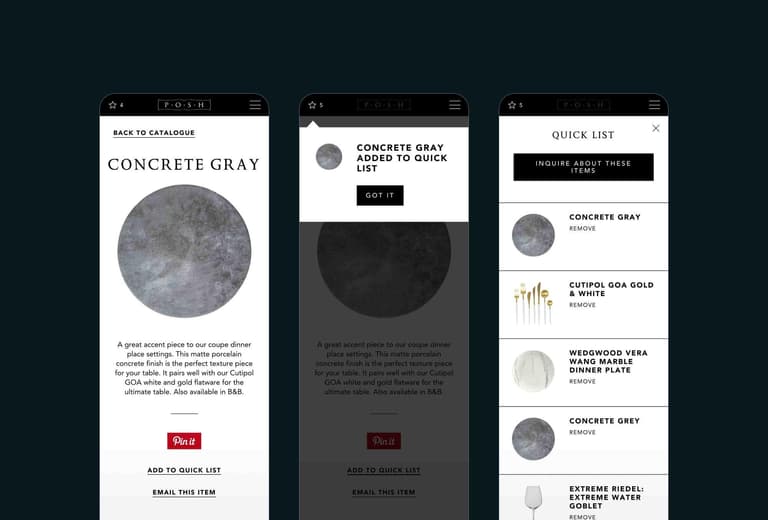 Ready to start your project?
Schedule a call and streamline your web project with our bulletproof development process.