Case Study
Hat Creek + Guerilla Suit
Case Study
Building a sleek, modern site that's a joy to look at and use.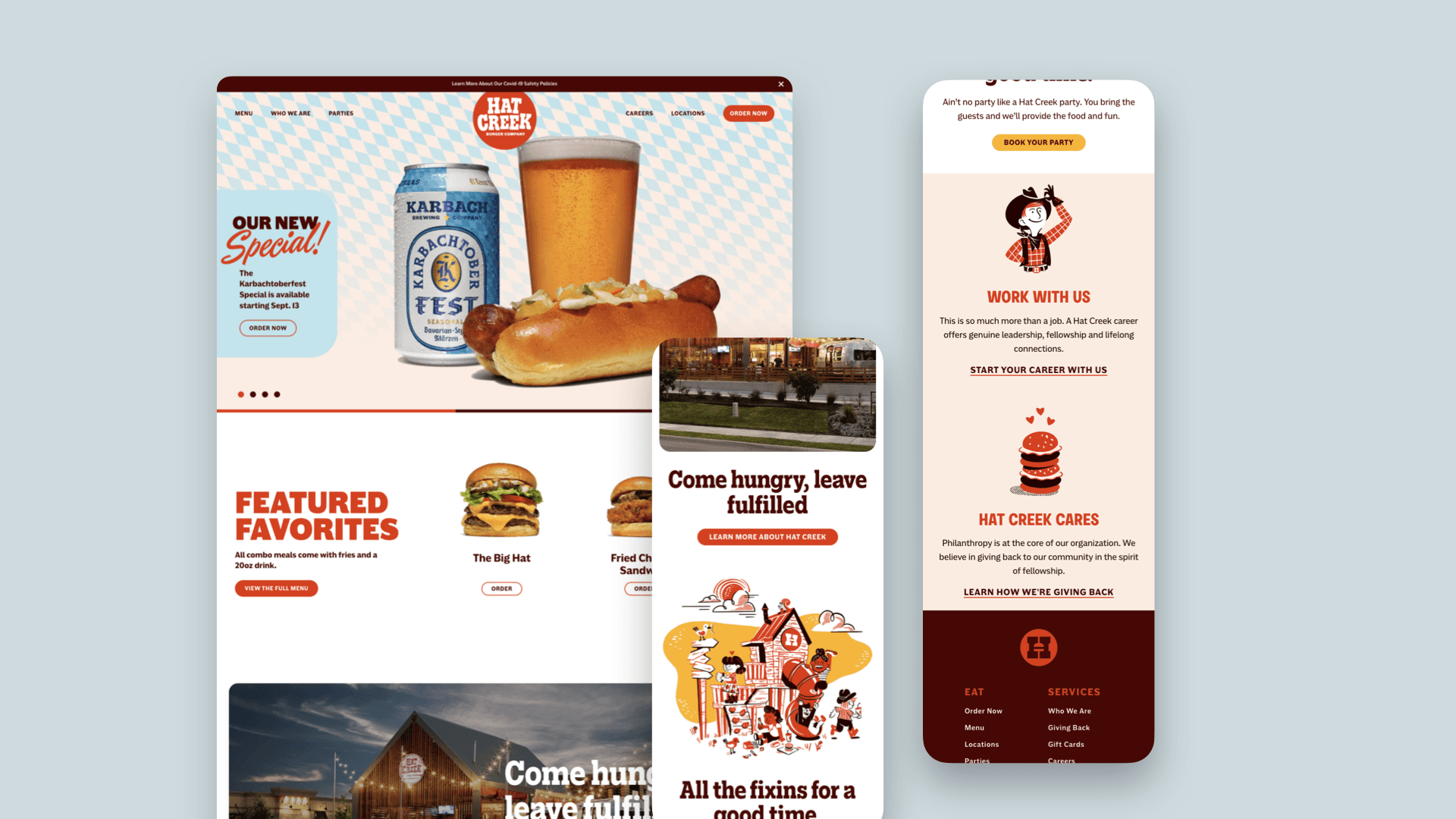 The Situation
As Hat Creek Burger Company revamped its brand, the team knew it was time to update its site. While their current site worked fine, it didn't represent who they wanted to be online. On top of that, their site was missing key features that successful restaurants need today, such as online ordering.
Above all, Hat Creek needed a modernized site that would represent them well online – so that's exactly what we set out to develop for them.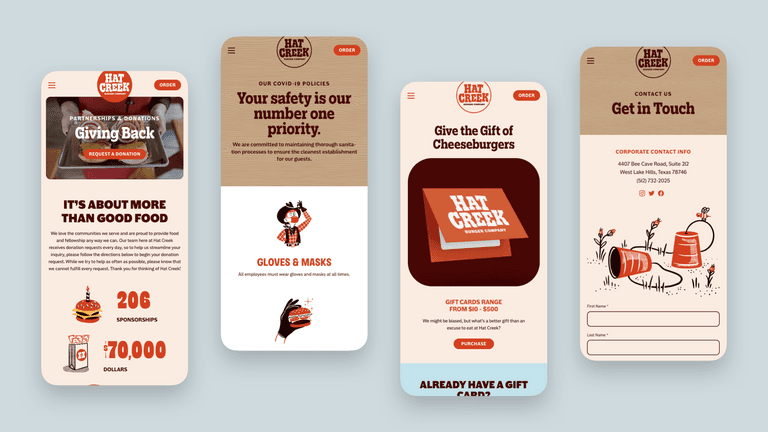 Our Approach
For this project, we worked with Guerilla Suit. They were working on updating Hat Creek's branding and web design while we developed that site to bring it to life.
Together, we thought through all the details to ensure the user experience was flawless. From searching for locations and hours to the ordering process, we went above and beyond to make ordering fun for the users.
Not only is this site a joy to look at on the front-end, but we created a back-end admin system that would allow or restrict accidental information that might throw off the front-end. Less confusion for employees and users = more happy team members and customers!
Launched a delightful, modern site that matched Hat Creek's personality and their new brand
Built a form system for catering and parties that allows for customization without the need of a developer every time
Worked within parameters and capabilities of Hat Creek team members to ensure the site was easy-to-use and update
Continue to partner for ongoing maintenance and hosting needs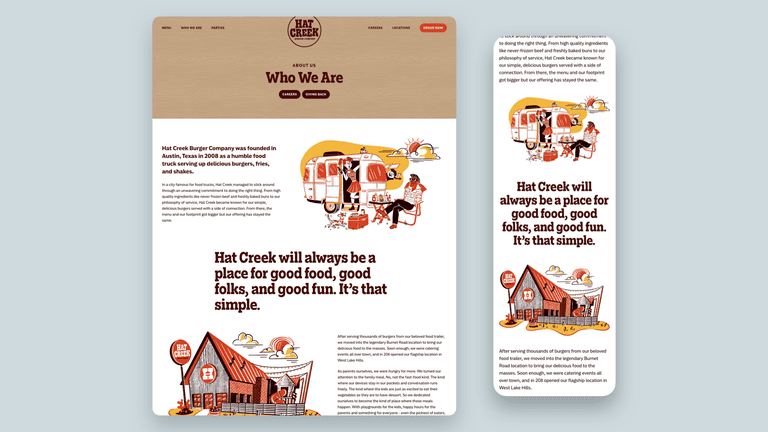 "Pixel-perfect, thoughtful, and robust"
Ready to start your project?
Schedule a call and experience an agency partnership with a bulletproof web development process.